WASHINGTON STATE SMALL BUSINESS FAIR 2019
Saturday, September 21, 2019
8:00 am – 3:30 pm.
Renton Technical College
3000 NE 4th S
Renton, WA 98056
FREE!
Learn what you need to start or grow your business. Stop by the WSSEA vendor table to say hi!
Biz Fair is the longest running all government and non-profit-run small business fair in Washington State. At the fair, you will:
Sharpen your business skills by attending seminars taught by savvy business experts who share their knowledge and real-life experiences in a no-sales environment.
Gain access to valuable small business resources by visiting the Exhibitor Resource Center  staffed by representatives from federal, state and local government agencies, and business and trade associations.
Biz Fair continues to be absolutely FREE to attend. Parking is also free, but limited – arrive early to guarantee a spot, as this event attracts between 200 – 500 attendees each year. Spend the day or just a few hours – it's well worth your time.
---
Introduction to the United States Tax Court: Tax Court for Tax Professionals
Dinner:
October 2, 2019
Red Lion Hotel & Conference Center Renton
1 S Grady Way, Renton, WA 98057
Speaker:
Jennifer Gellner, JD*****
Optional Tax Court Calendar Call Field Trip on October 7, 2019
Cost:
Dinner and Tax Court Visit $75.00. Choose salmon or top sirloin at registration (includes 1 IRS CE)
Tax Court Visit Only $25.00
All tax professionals should have a basic understanding of Tax Court practice and procedures so they can respond knowledgeably to taxpayer inquiries.  Not only that, but it has become much more important for tax professionals to understand and use Tax Court as a tool to get the result from the IRS that the IRS should have agreed to much earlier in the process.  Unfortunately, with the IRS Campus Appeals Offices in other states are handling nearly all appeals, and it is almost impossible these days to get the right result without petitioning the Tax Court and settling with Appeals once the IRS has to consider the risk of litigation.
This class covers the basics of how to get into Tax Court, the procedures to follow, how to facilitate a settlement, and more in-depth procedures for those who want to understand the whole process.  After learning the practices and procedures, the participants have the option of attending the Tax Court Calendar session scheduled for Monday, October 7th at 10:00 am.  The Calendar Call begins promptly at 10:00 am, so everyone will meet at 9:30 am at the Nakamura U.S. Courthouse at 1051 6th Ave, Seattle, WA 98104.  We will have a brief discussion in the hall outside the courtroom before the Calendar Call, and then I will answer questions after the Calendar Call.
*****Jennifer A. Gellner, LL.M. is the owner of Gellner Law Group with Jenny Rydberg as Of Counsel.  Jennifer was the Director of the Federal Tax Clinic and faculty at Gonzaga University School of Law from May 2008 through May 2018.  She has her main office in Kent, Washington and she has another office in the Fernwell Building in Spokane, Washington.  She graduated from Seattle University School of Law (J.D., cum laude, 2000), and from the University of Washington School of Law LL.M. Program in Taxation (LL.M., Taxation, cum laude, 2001).  She was admitted to practice in the Washington State Bar in 2000 and has been practicing for nineteen years.  Her areas of practice include Federal and State Tax Controversies, Employment Tax Matters, Estate Planning, Trusts, Probates, and Guardianships.  She has managed several trial calendars in the United States Tax Court and participated in numerous trials.  In May of 2017, after supervising the work of law students in a case that spanned five years, Jennifer and the clinic prevailed against the IRS in the Ninth Circuit Court of Appeals.   Additionally, Jennifer is on the Tax Council of the Washington State Bar Association Taxation Section, and a member of the South King County Bar Association, South King County Estate Planning Council, Washington State Bar Association Solo and Small Practice Section, Washington State Bar Association Real Property, Probate, and Trust Section, and the Kent Chamber of Commerce.
---
SPECIAL ENROLLMENT EXAM PREP CLASS
Take a continuing education course through Edmonds Community College to prepare to take the Special Enrollment Exam and become and Enrolled Agent! WSSEA Board members Mary Williams, EA and Catherine Grubb, EA have set up this course. Please share this information with anyone you know who would like to prepare to become an Enrolled Agent!
Edmonds Community College
Edmonds, WA
Driving Directions
Part 2 Corporations and Partnerships
10/21/2019 – 12/9/2019 Monday, Thursday
Part 3 Representation, Practice and Procedure
12/5/19 – 12/19/19 Monday, Thursday
---
WORKING TOGETHER SYMPOSIUM
November 14, 2019
Washington State Convention Center
705 Pike Street
Seattle, WA 
Attend In-Person or Live Stream for the low price of $99!
Registration fee increase of $31 October 1st
Presented By Washington Association of Accounting and Tax Professionals, Washington State Society of Enrolled Agents, Washington State Tax Consultants, Accounting and Financial Women's Alliance and Internal Revenue Service
Speakers:
From the IRS: 
Brenda Jones, Collection Program Manager – Collection Program Hot Topics
Diane Wittman, Exam Territory Manager – Exam and Your Tax Practice
Julie Payne, Deputy Cheif Counsel, Seattle – IRS Chief Counsels Office
Brian Wozniak, Senior Stakeholder Liaison – Practitioner Data Breach Protection and Response
From our Practioners: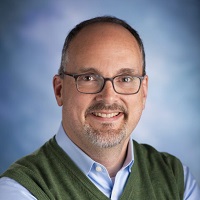 Sam Donaldson, Professor of Law – Federal Tax Update
  Kathy Hettick, Enrolled Agent – Another Look at the LLCs in Light of TCJA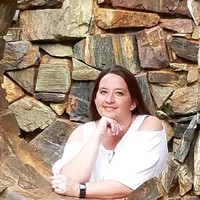 Fawnette Davis, Enrolled Agent – Penalty Abatement
Event Schedule:
Registration for event is 7:15am – 8am (coffee and pastries)
Morning Session begins at 8am
Lunch (NOT included) 12:00pm – 1:00pm
Afternoon Session begins at 1:00pm
Completion of WTS 4:30pm (or darn close to it)
COST:
Members: $99
Non Members: $99
*Price increase of $31 after September 30th through Walk In Registration*
CPE Credit:  8 Hours
---
Tax Update Seminar
January 9-10, 2020
16 Credits CE including 2 Ethics
Four Points by Sheraton***
22406 Hwy 99
Des Moines, WA 98198
***Discounted room rates available for 1/8/19-1/9/19 of $109.00 per room (Two queen or One King). To claim the discount, please call the Sheraton at 253-642-0100 and mention the WSSEA group rate.
We are excited to welcome back our speakers Kevin Huston, EA, USTCP and Tom Gorczynski, EA, USTCP.
Register before December 10, 2019 to take advantage of EARLY BIRD PRICING!
Seminar includes 16 hours CE, lunch, and seminar materials.
COST:
$445.00 NAEA Members (After 12/10/2019 add $50.00)
$495.00 Non-Members (After 12/10/2019 add $50.00)