June 26-28, 2018
Skagit Casino Resort
5984 Darrk Ln
Bow, WA 98232
REGISTER HERE
Convention Schedule at a Glance
Tuesday, June 26
12:00PM- 1:00PM           Registration
1:00PM – 2:40PM            Taxation of Fringe Benefits, Jeff Schneider, EA
2:40PM – 2:55PM            Break
2:55 PM – 4:35PM           Uncommon Business and Individual Election with Jeff Schneider, EA
4:45 PM – 6:00PM          Annual Meeting
Wednesday, June 27
7:30AM – 8:30AM          Breakfast Snacks
8:30AM – 10:10AM        Taxation of US Citizens on Foreign Income, Jeff Schneider, EA
10:10AM – 10:25AM       Break
10:25AM – 12:05PM      Auto (Lease vs. Buy, Standard vs. Actual), Jeff Schneider, EA
12:05PM – 1:00PM       Lunch (Provided)
1:00PM – 2:40PM         Crowdfunding, Dionne Gordon, EA
2:40PM – 2:55PM          Break
2:55PM- 4:35PM           Direct Sellers, Dionne Gordon, EA
6:00PM                          Installation Banquet (Buffet with Tri-Trip and Salmon, register separately)
Thursday, June 28
7:30AM – 8:30AM           Breakfast Snacks
8:30AM – 10:10 AM        Self Directed Retirement Accounts, Steven Hamilton, EA
10:10AM – 10:25PM        Break
10:25AM – 12:05 PM      Retirement Tax Planning, Steven Hamilton, EA
12:05 PM – 1:00PM        Lunch (Provided)
1:00PM – 2:40PM           Topic to be determined based on new tax law, Steven Hamilton, EA
2:40PM – 2:55PM            Break
2:55PM – 4:35PM           Not Your Everyday Ethics, Amy Brosnan, EA
Discounted hotel rate of $79.00 per night available to convention attendees. Room rate is for double queen or king rooms. Reservations can be made by calling the Hotel Front Desk at 1-877-275-2448. Ask for rate code 0618WASHIN for Washington State Society of Enrolled Agents discount. Discounted rooms subject to availability and will be available only until 5/17/2018.
REGISTER HERE
Speakers: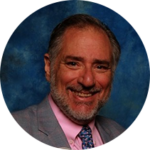 Jeffrey A. Schneider, EA (Enrolled Agent), CTRS (Certified Tax Resolution Specialist), NTPI Fellow (NTPIF), and the principal at SFS Tax & Accounting Services in Port St Lucie, FL. He has been working in the field for well over 35 years with clients throughout the country. Mr. Schneider currently serves as a Director for the National Association of Enrolled Agents
Dionne Gordon, EA is the Senior Partner at Ember Financial Services, Inc in Bellevue, WA.
Steven C Hamilton II, EA and Amy E. Brosnan, EA (Pictured here with WSSEA Board Member Lily Tran, EA) from Hamilton Tax and Accounting in Grayslake, IL. Steven and Amy provide quality continuing education through Gryphon CE.